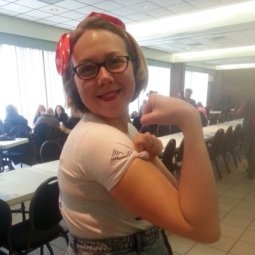 Laura Thompson
answered
2017-05-18 09:46:01 -0400
Q: Do you belong to any of the following equity groups? (please indicate all that apply):
A: Woman worker

To help you protect your rights, benefits and wages, and to help you make a difference in your workplace, Local 503 will fully sponsor 6 members to attend either the Canadian Labour Congress Summer School July 2nd through 7th or  the CLC Women's School July 9th-14th. Both sessions will be held at the beautiful Unifor Family Education Centre in Port Elgin, Ontario. 

These bursaries are of a $2000 value each, and include tuition, wages, meals, accommodation and incidental costs. The all-inclusive nature of these bursaries conforms with our 'zero-extra-cost' education policy. We'll even arrange all the logistics (transportation etc.) for the selected applicants.

If you are available these dates and are interested in a sun-and-fun education trip with Your Local, I do hope you will apply. (Note: you will have to arrange for unpaid leave or vacation leave by following your workplace's established process. Local 503 can only sponsor members who are able to get the time off from work.)

Please review the course descriptions at the links above, then complete this application form by May 19th; successful applicants will be notified the following week.

Take the survey